Specifications
Port Mobile Type Hopper , Dust-trap Hopper, Port Mobile Type Hopper for loading coal bulk cargo with dust collector
The hoppers made by our company are suitable to load and unload the coal cinder, the cement powder and the iron powder and so on. It can be designed in nonstandard according to the needer.It can be installed on dust catcher, electric hydraulic door, vibrant supplying material devices and working devices. All of these can greatly improve the working efficiency.
Dust-trap Hopper GF-66 adopt vacuum system of dust removal,the collection efficiency of dust-collecting fan can reached over 99.9%,It eliminate the dust pollution effective when loading and unloading cargo,the hopper combine traditional hopper and dust-collecting equipment,include dust-collecting cap,boquilla aspiradora ,suction pipe,manifold trunk and dust-collecting fan,A advanced ideal which are different from first sael -than dedusting are taked .It's significantly raise the dust-collecting efficiency.
General Drawing of Hopper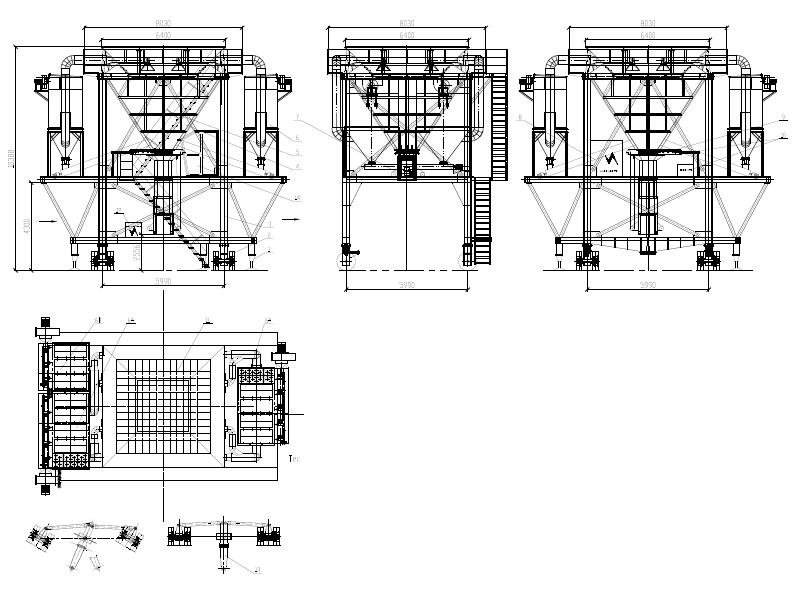 Professional technical advisor
Daisy
Shanghai Bangding Machinery Equipment Co.,Ltd.