Anchor bolt,eye bolt,Thimbleye bolt,Twineye Bolt,Anchor rod
Model:

kinds of
FOB Price:
Brand Name:

TS
Material:

SAE1010to1020
Shape:

curved&light
Supplier - Qingdao Taosheng Metal Products Co., Ltd.
China (Mainland)
Address:Beian industrial park,Jomo,Qingdao City,Shandong Province,China.
Contact:xiantao zang
Tel:86-0532-83531978
Fax:86-0532-87501355
Type:Manufacturers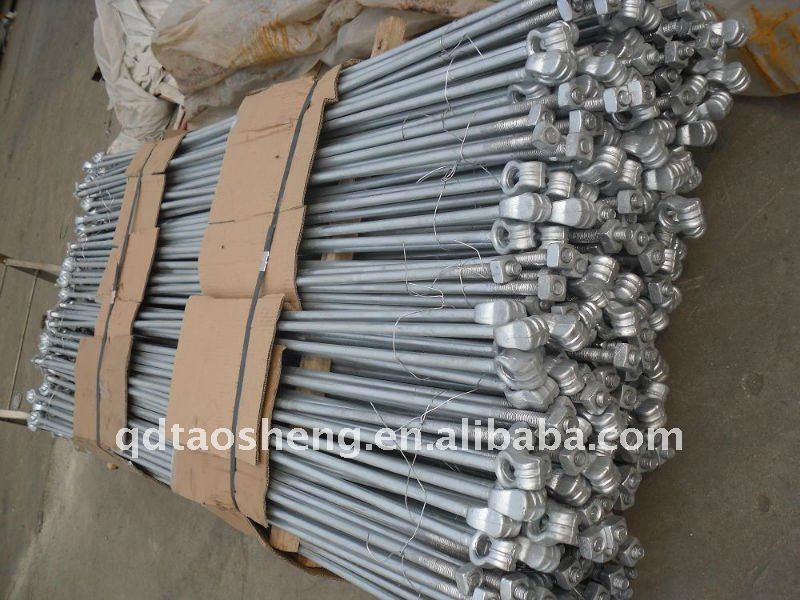 Provide drawings or product specific size.

What products need to offer can contact me at anytime,Our factory has 150 workers,
Mainly in the building parts,electrical accessories and marine rigging,focusing on the
Development of new products.
Have forging workshop, the welding workshop, die casting workshop, machining workshops, welcome to negotiate.
necessary can contact me anytime.
Fast Feedback
xiantao zang
View Supplier's Website
forged lifting eye bolt forged lifting eye bolt hot dipped galvanized 5/8 3/4 different lengths forged,welded eye bolt,anchor eye bolt...Place of Origin: CN;SHN

oval eye nut JIS 1169 eye nut JIS1169 Eye Nut oval eye nut forged oval eye nut Material: Carbon Steel Surface: Self-colored, Zinc Plate...Place of Origin: CN;SHN
Want to find the right supplier?
Post a Request for Quotation now!