Specifications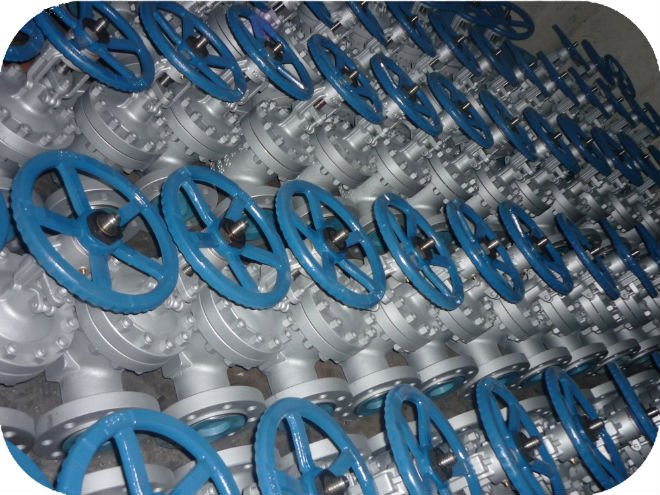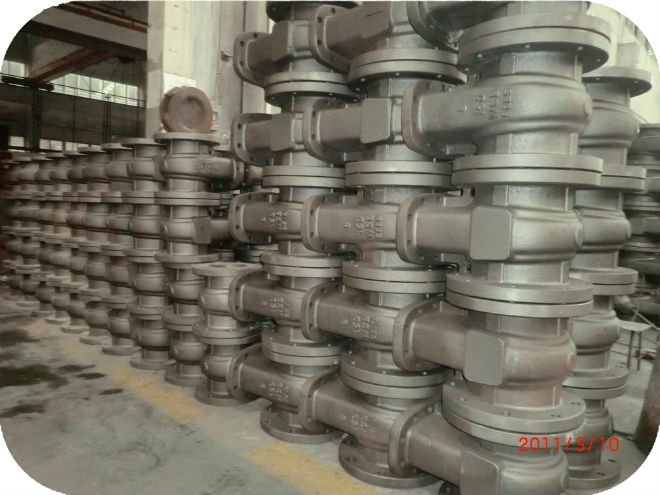 Cast Steel Flange Gate Valve High pressrue 1500/2500lb in gas industrial
SIZE:2"~32" (ANSI 150 LBS~ANSI 600 LBS)
1)Material:WCB,SS304,304L,316,316L
2)Manufacturing to NACE MR-01-75 (On Request)
3)Certificate:ISO9001:2000
4)Pressure-temp. rating- ANSI B16.34
5)End flanges: ANSI B16.5 (2"~24"), ASME B16.47 (26" Over)
6)Butt welding ends-ANSI B16.25
7)Suitable Medium:Oil, Nature Gas, Water, Steam,Acid, Alkali, Organic Compounds

Standard:
> Standard compliance: API 6D, API-608 ANSI B 16.34, BS 1414
> Face to Face: Dimensions: ANSI B16.10
> Pressure Rating: ANSI B16.34
>Inspection and Test:Tested to API 598, BS 6755, Certified to EN10204 3.1B
Materials:
CF8M (SS316), CF8 (SS304) CF3M (SS316L), CF3 (SS304L),DIN 1.4408, SCS 14, WCB 1.0619 Available
Feature:
1. OutSide Screw and Yoke
2. Bolted Bonnet
3. Flexible Wedge, Full Guided
4. Rising Stem and Non-Rising Handwheel
5. Threaded or Welded Seat Ring
6. Renewable Seat Ring
Trim Material to API 600:
Standard Material Specifications:

Operator:
1. Lever
2. Connection dimensions of Worm Gear actuator
3. Electric, Pneumatic Actuator
4. Anti-static Electricity constructions
5. Fire-safe constructions.
Connection End:
1. RF and RTJ flange ends to ANSI B16.5 or API 605.
2. MSS SP-44 standard.
3. BW flange ends to ANSI B16.25 standard.
Applications:
1. Chemical, Refinery Plant
2. Gas Purification Plant
3. Power Station, Shipbuilding
4. Recycling Facilities