Heat treatment quenching oils Quenchants Quenching process oil for gear-Heat treatment
FOB Price:
Specifications
KHR-A Portable Quenching Medium Quenching & tempering oils Cooling Performance detector quenchometer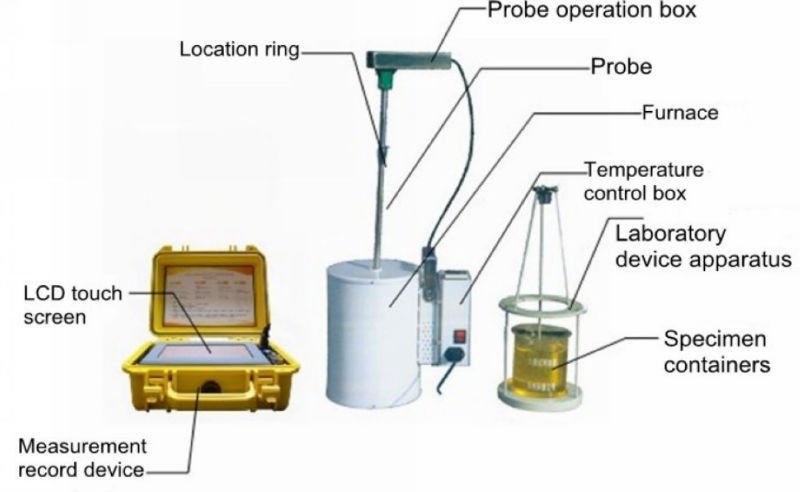 KHR-A can direct determination of quench medium cooling rate,more accurately determine QUENCHING medium cooling performance;
Product principle
According to international standards IS09950:1995 manufacturing, adopt inside pack thermocouple nickel alloy probe testing medium performance curve test method of cooling. Will probe heated to specified temperature (usually for 850 °C), insert the waiting media cooling, through the internal microcomputer system records probe temperature on time and the cooling speed changes with temperature, and with LCD and Touch Screen output test results drawn by cooling process curve (temperature/time) and cooling characteristic curve (temperature/cold speed), According to the above results assess medium cooling performance.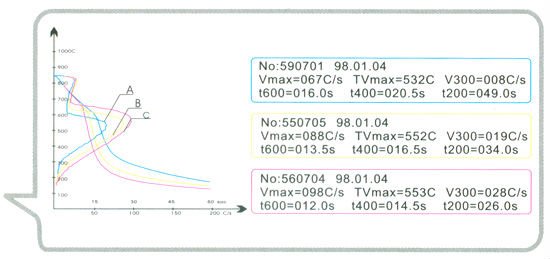 Product function
Adopts specially made probe for HSS quenching, Stainless steel solid melting ect performance test of cooling medium;

Heating process and cooling process of testing, such as induction hardening, large castings and forgings heat treatment process detection etc;
Heat treatment factory for Quenching & tempering oils performance testing machine equipment

KHR-A

>Quenching media/oil detector >Portable quenchometer >IS09950:1995 standard >China 90% Heat treatment market share...
Heat treatment quenching oils Aqueous Quenchants test equipment

KHR-A

>gear heat treatment >Quenching medium/oil detector >IS09950:1995 standard >China we have 90% Heat treatment market share...
Fast Feedback
Dora Yin
Enter your inquiry details such as:
■ Self-introduction
■ Required specifications
■ Inquire about price/MOQ
Related Products
China (Mainland)
Manufacturers
Ms.Dora Yin
86-371-67997190
86-371-67986002
Zhengzhou national hi-tech industry development zone Holly Street NO.12
The informations displayed above are provided by the seller. The authenticity, accuracy and legality of the content are borne by the seller. Please realize that the risks in Internet transactions are objective.