Main Step Roller For Hitachi Escalator
FOB Price:
Specifications
Aluminum Hub step roller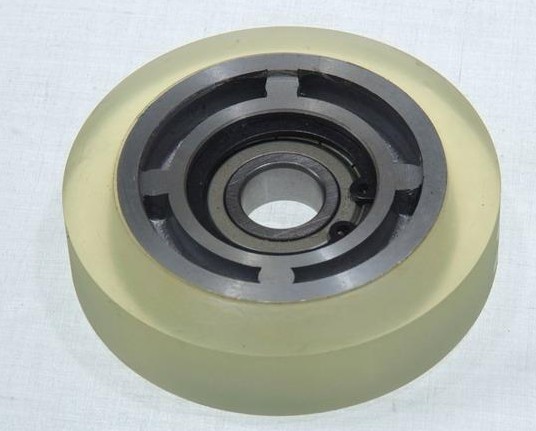 Type
Specification (mm)
Material
Bearing
Roller Dia.
Roller width


Aluminum Hub

6202
76
25
It is convenient,flexible,superior quality,reasonable price.
All of the installation and technical staff have been professional and technical guidance, with rich experience for the elevator industry

Products sell well in Europe, the Middle East, Southeast Asia and other countries, has a wealth of overseas experience in customer service.

In the future, we will do our best to provide customers with more superior products, relevant components and more excellent after-sales service relying on more than ten years' professional experience in dealing with escalators and automatic sidewalks.




Nylon Aluminum Hub Step Roller

CNSR-2

Nylon Aluminum Hub step Roller TypeMaterialBearingRoller Dia.Roller width Nylon Aluminum Hub Roller6204DU70mm50mm 1,with many years experience 2,with good quality and low price 3,sell ...
Escalator step chain

CNSC-3

Escalator step chain TypeSpecification (mm) P td1 maxb1 mind2 max h2/h1T2/T1maxQ min (KN)Qa(KN)G(kg)L1 maxL2 maxTL133133.33400702714.6355.184.354051802002.4TL133A133.3340070/75/802714...
Fast Feedback
Esther
Enter your inquiry details such as:
■ Self-introduction
■ Required specifications
■ Inquire about price/MOQ
Related Products
Related Searches:
You may also be interested in:
China (Mainland)
Manufacturers
Ms.Esther
86-574-28825865
86-574-28825860
Rm.1918, 257# East HuiFeng Road, Ningbo, Zhejiang, China (Mainland)
The informations displayed above are provided by the seller. The authenticity, accuracy and legality of the content are borne by the seller. Please realize that the risks in Internet transactions are objective.