Specifications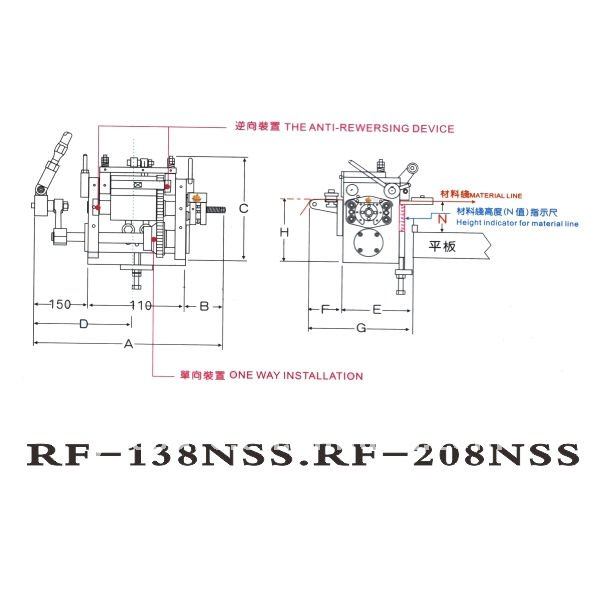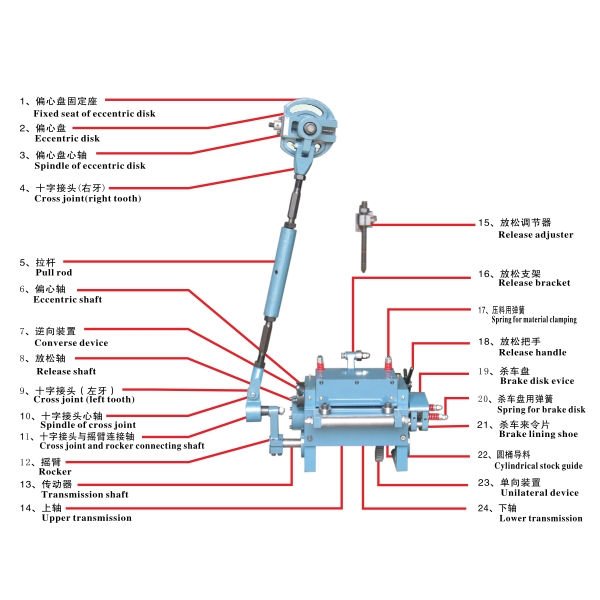 1. Easy operation and widely used in continuous process with multi-projects.
2. Speed can be reach 600SPM.
3. Widely used with different material width and thickness, only need adjust feeder height.
4. Simple construction and low price.
5. Don't need electricity and pneumatic, driven by press.
6. Easy maintenance with less trouble.
Mechanism Features
1. One-way Clutch
The one-way bearing embedded with super hard alloy to match ball bearing. Have good abrasion resistant, safety, precision and long working time. The gear has high transmission precision after HRC 60 heat treatment and precisely grinding.

2. Roller
It can be stopped immediately to ensure feed precision with hollow roller, less weight and low inertia. The gear is hardened to HRC 60 and chrome plated for best rigidity and durability.

3. Disk brake (general brake device)
With high quality clutch t make complete contact both sides of the disk,it has long service life, excellent stability and high precision.
4. Anti-reversing device
4.1 The structure is same as one way clutch. It can precise control bottom roller with good stability performance and accurate which will not reverse even for long time working.
4.2 The brake shall not run out of control to cause roller reversed or different feeding length by the splashed waste oil when it is punching

4.3 It will not cause high heat.
4.4 With super hard alloy and rolling post, it is not easy to wear out.
4.5 The four guided post working operation is not in straight line but circular cycle. Therefore it will not stuck.
4.6 As less friction and less relative transfer torsion, therefore the transfer structure will not easy wear out.
4.7 Speed can be reached to 30m/min if the Anti-reversing device is fitted. In general it is 20m/min .Efficiency has been increased about 50%.
4.8 Its special structure has been increased its using life.
5. PU wheel are applicable to high requirement of material surface. No press mark or scar left in the material surface.
6. Pull bar with three sections can be easy adjusted in big range.
7. Fine-turning device of feeding pitch is applicable to 1310NS or above feeder machines. Its structure is same
as eccentric disk. It only need to adjust fine-turning device to save set up time while small distance with target value.
Note: Each model feeder machine is standard equipped with general brake device. If equipped with Anti- reversing device too, then the general brake device is used for auxiliary function. That is to say, there are double braking systems.