SANDVIK H4800 cone crusher(Mining machine) bronze spare parts
FOB Price:
Specifications
We specialize in the cone crusher parts such as outer eccentric bushing, inner eccentric bushing, socket liner, countershaft box bushing, step bearing and other related processes for Symons, sandvik for over 20years. We are committed to precise materials and dimensions and superior quality.

Supply:SANDVIK H2800 parts

Material:ZQPb15Sn8

High level surface finished

Wear resistant material

Used to SANDVIK H series crusher

20 years experience in manufacturing bronze casting
No.

Machine Type

Product Name

Dawings No.

Weight (Kg)

1

H4800

Wearing plate

442.7107

23

2

Locating bar

442,7110

2.8

3

Main shaft step

442.7120

24.5

4

Wearing plate

442.7122

25.8

5

Bottom shell bushing

442,7146

100

6

Eccentric bushing

442.9404/442.9643

124

7

Eccentric bushing

442.9404/442.9642

124

8

Eccentric bushing

442.9404/442.9406

124

9

S4800

Eccentric bushing

442.8066/442.8067

136
Mechanical properties of bronze casting parts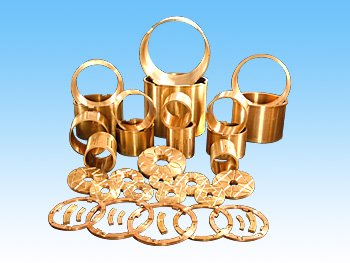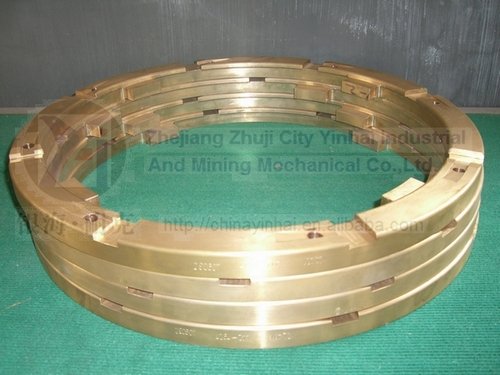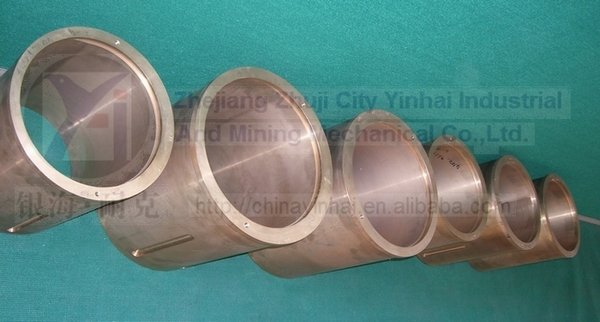 Symons 4.25' crusher copper eccentric bushing

symons 3-7feet

1 Material:Pb15Sn8 2 Precise size ,High quality 3 ISO9001:2000 certified 4 High level surface finish 5 Type:Symons 4.25 FT...Place of Origin: CN;ZHE
SANDVIK H2800 crusher spare parts

Sandvik "H "series

1)Type:Sandvik H2800-8800 2)Material:ZQPb15Sn8 3)ISO9001:2000certificated 4)High surface finished 5)Wear resistant material...
Fast Feedback
Elaine
Enter your inquiry details such as:
■ Self-introduction
■ Required specifications
■ Inquire about price/MOQ
Related Products
China (Mainland)
Manufacturers
Ms.Elaine
0086-575-87069516
0086-575-87069516
Diankou
The informations displayed above are provided by the seller. The authenticity, accuracy and legality of the content are borne by the seller. Please realize that the risks in Internet transactions are objective.