Transmission gear box F5M42 MITSUBISHI 4G63/4G64/4G69
Model:

F5M42 MITSUBISHI 4G63/4G64/4G69
FOB Price:
Supplier - Chongqing Lange Machinery Group Co., Ltd.
China (Mainland)
Address:No.65 Jianxin North Road, Jiangbei District
Contact:Marine Hardware Department
Tel:86-23-67698699-8143
Fax:86-23-67698691
Type:Manufacturers
Transmission assembly Gear box parts (main gear,small gear) for F5M42 MITSUBISHI 4G63/4G64/4G69
01. Fast transmission gearbox for vehicle :
02. Torque reservation coefficient is big
03. High quality,competitive price
04. Excellent after sales service
05 Long Lasting and realizable working life time.
06. Please Contact Us and Get More Information
07. We can customize according client's information of technical parameter as requested.
Technical Parameter:
Product No.
QCDX205-003
Item Name
Transmission Assembly (Gear box)
Model
F5M42
Engine
MITSUBISHI 4G63/4G64/4G69
Vehicle
MITSUBISHI
Specifications
Final Drive
3.722/4.058/4.312
Central Distance
78mm + 126mm
Torque
230 N.M
Gear position
I
II
III
IV
V
Reverse
Speed ratio
3.583
1.947
1.379/1.267
1.03/0.97/1.070
0.767/0.82
3.363
Picture: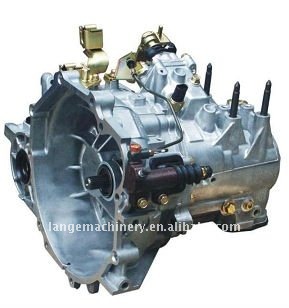 Fast Feedback
Marine Hardware Department
View Supplier's Website
Want to find the right supplier?
Post a Request for Quotation now!