ZD30 Engine (NISSAN technology)
FOB Price:
Specifications
Engine
Product Name:
Light Truck Engine Zd30
Application:
Light Bus, Light Truck, Suv
Product Description:
ZD30 engine is 3L ZD series Diesel Engine made by DongFeng and NISSAN
together. It is ideal power for light-duty truck, light-duty bus and SUV. The
production capacity is 150,000 units each year .

Main Features:

Aluminum cylinder cover with light weight
Double overhead camshaft
Direct injection, turbocharger, inter cooler
Electronically controlled high pressure common rail fuel injection system
German BOSCH high pressure common rail system, satisfying EURO 3, EURO 4 and
having potential upgrade to EURO 5
Water cooled EGR (EURO 4)
Variable nozzle turbo charger (EURO 4)
Variable intake swirl (EURO 4)


Advantages:

♦ Strong Power: Max. Power per liter could reach 50 kW/L and Max. Torque could
reach 480N.m. The power performance is 50% higher than similar domestic
production.
♦ Low Fuel Consumption: Min. fuel consumption for full load operation is 280g/kw.h and is 3%-5% lower than domestic similar production.
♦ Good Reliability: Passing various kinds of compatibility test.
♦ Excellent Vibration Reduction and Noise Suppression: Equipping with advanced
dual-balance shaft, dual-mass flywheel and starter unidirectional clutch.
♦ Outstanding Start Ability: With combustion-type electric-preheating start DFLE-DFMIEC
♦ Positive Quality: Using NISSAN latest technology and quality control method.
Synchronous Produce: Adopting the same technology platform with NISSAN to
put on the market in the whole world.
♦ Service Guarantee: Using DONGFENG and NISSAN strong service guarantee
network.


ZD30 Engine Specifications List:
Items
Specifications(Euro
Specifications(Euro
Engine Type
ZD30(Equipped on F91A

←

Engine Model
In line 4 cylindersfour strokes

←

Cylinder bore×strokemm
96×102

←

DisplacementL
2.953

←

Compression Ratio
16.9

←

Injection Order
1-3-4-2

←

Idle Speedr/min
750

←

Mid Speedr/min
1600

←

Max TorqueSpeedN.mr/min
280/1600

←

Rated PowerSpeedkWr/min
103/3600

←

Specific Fuel Consumption at Rated SpeedgkW.h
243

←

Lowest Specific Fuel Consumption at Full LoadgkW.h
208

←

Turbocharger Type
W/G
VNT
Intercooler Cooling Method
Air to Air Intercooler

←

Fuel System
BOSCH Common Rail

←

Electronic Control Unit
EECU

←

Assistant System for Cold Start
Glow PlugWarm up in the Cylinders

←

Vacuum Pump
Equipped

←

Air Conditioner Compressor
Equipped

←

Exhaust Gas RecirculationEGR
Equipped

←

EGR Cooler
Optional
Equipped
Diesel Oxidation CatalystDOC
Optional
Equipped
Diesel Particulate FilterDPF
Optional
Equipped
Balance Shaft
Optional
Optional
Electronic Throttle ChamberETC
Optional
Equipped
Swirl Control ValveSCV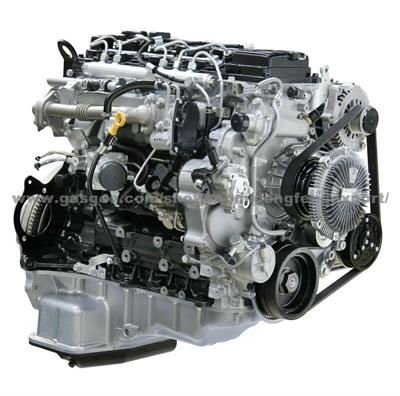 dCi11 Engine Parts

Large power, energy saving and intelligent engine. Renault SA technologies, high-pressure common rail + SCR.... Place of Origin: CN;HUB
ZD30 auto part

ZD30

auto part 1.Highest quality 2.Competitive price 3.Various models...
Fast Feedback
De ping Lu
Enter your inquiry details such as:
■ Self-introduction
■ Required specifications
■ Inquire about price/MOQ
Related Products
Related Searches:
You may also be interested in:
China (Mainland)
Manufacturers
Mr.De ping Lu
86-27-84212995
86-27-84212719
6th Floor, Green-island Building, 126 Shenlong Rd, Wuhan Economic & Technological Development Zone. Hubei, P. R.China
The informations displayed above are provided by the seller. The authenticity, accuracy and legality of the content are borne by the seller. Please realize that the risks in Internet transactions are objective.