ZJHM Pneumatic Cage Control Valve
FOB Price:

USD1-100/BagGet Latest Price
Minimum Order Quantity:

5 Bag/Bags
Supply Ability:

100000 Box/Boxs Week
Specifications
China Pneumatic Cage Type Control
Valve Manufacturer
Shinjo Supplies Pneumatic Cage Type Control Valve, WCB, WCC, WC6, CF8, CF8M, CF3(304L), CF3M(316L).Valves, Ball Valves, Check Valves, Gate Valves, Globe Valves, Plug Valves, Butterfly Valves, Safety Valves, Hydraulic Control Valves, Control Valves, Pressure Reducing Valves, Needle Valves, Cast Steel Valves, Forged Steel Valves, Balance Valves, Diaphragm Valves, Blind Valves, Lined Valves Series Pumps, Diaphragm Pumps, Split Case Pumps, Centrifugal Pumps, Multistage Pumps, Submersible Pumps, Sewage Pumps, Self Priming Pumps, Magnetic Drive Pumps, Chemical Process Pumps, In Line Pumps, Oil Pumps, Fire Pumps, Vacuum Pumps, Screw Pumps, Slurry Pumps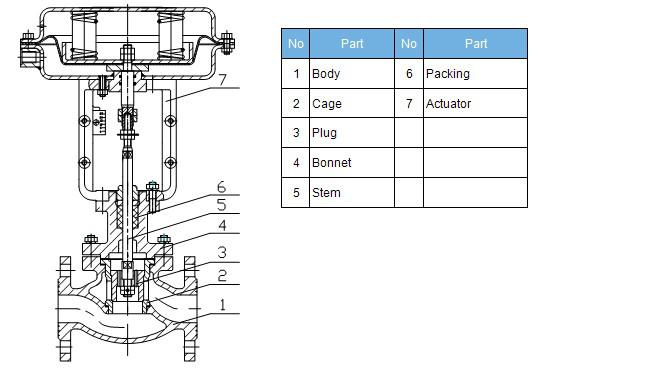 ZAZN Electric Double Seat Control Valve, WCB, WCC, WC6

China Non-Surge Check Valve Manufacturer Shinjo Supplies 300X Non-Surge Check Valve, Cast iron, Ductile iron, WCB.Overview 300X Non-Surge Check Valve closes automatically in case of prevent medium...
Eccentric Plug Valve, EPV, Class 150, 300, 600, 900 LB

China Eccentric Plug Valve (EPV) Manufacturer Shinjo Supplies Class 150LB, 300LB, 600LB, 900LB Eccentric Plug Valve (EPV), ASTM A216-WCB, ASTM A351-CF8.Valves, Ball Valves, Check Valves, Gate Valv...
Fast Feedback
Jeasin Zhang
Enter your inquiry details such as:
■ Self-introduction
■ Required specifications
■ Inquire about price/MOQ
Related Products
China (Mainland)
Manufacturers
Ms.Jeasin Zhang
86-21 5620 6641
86-21 5641 2609
No 150, Honxing Road, Shanghai, China
The informations displayed above are provided by the seller. The authenticity, accuracy and legality of the content are borne by the seller. Please realize that the risks in Internet transactions are objective.