Specifications
Rotational plastic mold
Rotational molding is very competitive , it offers designers the opportunity to produce stress-free articles ,with uniform wall thickness and large complex shapes ,Typical moulded parts include water tanks ,toys and automotive parts etc.
Up to now .we owned a technical team with 8 years experience in mould field averagely. Our designers can provide technical drawings with initial idea from clients. Both OEM&ODM service are provided.
Our rotational molding has following advantages:
Material :steel plate.
Design software UG ,PROE ,CAD,CAXA ect.
Mould life 80,000-100,000 shots
Delivery time 15-60days.
Hollow one piece moulding ,no welds ,no leakage.
Design flexibility - small to large, simple or complex .
The wall thickness of parts is very uniform ,and it is convenient to alter the wall thickness without changing the mould .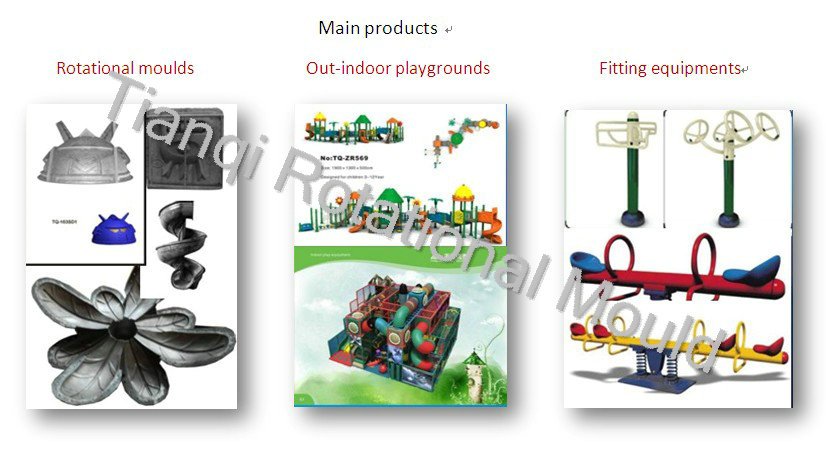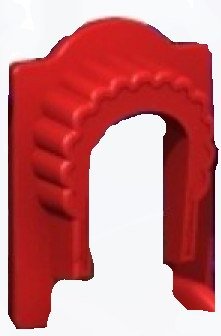 Zhejiang Linhai Tianqi Rotational Mold Co.,Ltd.is located in Linhai city .,covers about 1 million square meters area. We have staff more than 100 ,with a number of years of industry experience with high-quality technical and management personnel. The company is a set of design ,the development ,production and sales. Mainly engaged design ,produce of rotational mould and playground equipment .