Ningbo Rock Metal Product Co., Ltd.
Ningbo Rock Metal Product Co., Ltd was established in 2007 and has been successfully casting structural components and mechanical seal components in Ningbo, China. We specialize in developing and manufacturing various products, such as mechanical seal, compressor seal, carbon graphite, silicon carbide, tungsten carbide, ceramics etc.
Rock Metal has undertaken its production of advanced powder products and in-house R&D with continuous efforts in quality and production program improvement. We now have a highly qualified team consisting of professional and technical personnel trained in sintering, casting, sealing, bearing, and mechanics. We are equipped with advanced testing and productive instruments making us one of the most advanced industrial technology companies with a wide array of products.

The Mechanical Seal Division oversees the development and production of various products able to withstand the demands of high temperature, high pressure, and strongly corrosive environments in fields such as petrochemical equipment, paper and printing machines, textile and dyeing production line, and food processing and sanitary machinery.
We take pride in our products and ensure the highest standard of inspection. Our sales team is ready to work with you to provide you with the information and products you to best suit your needs.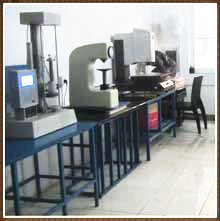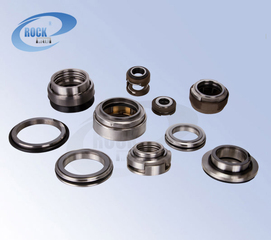 You may also be interested in:
Contact Details
Contact person:Hanna Xu
Country:
China (Mainland)
Province/State:Zhejiang
City:Ningbo
Street address: E-2, Houmiao Industry Zone, Songjiang Mid. Rd.
Tel:86-574-88210948
Fax:86-574-88210848
Website:http://www.rockmetalproduct.com